AEON Hookah English merchant registration.
Become a reseller now
Become a partner of the AEON Family.
Register as a reseller easily, quickly & conveniently. We offer special dealer and wholesaler prices. After checking your details, we will activate your account. Only then will you see the dealer prices.Please note that you will use your registered company name for registration & send your business license to us via email info@aeon-shisha.com.
We offer you the following as your partner.

Advice on our product range, because there is an impenetrable variety of products on the market

Data intelligence lets us know exactly what your customers want now and in the future

Online media library: product images, free content for Instagram & product texts

Most visible hookah brands thanks to international fairs, collaborations and social media & influencers

Subsidies to our POS system

Newsletter with tips and information about products
You have questions? Our sales team will be glad to help you.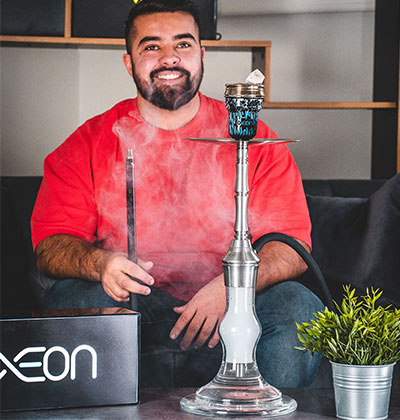 Lukas RedinSales Manager+49 177 6250887l.redin@aeon-shisha.com
Show business card
We will validate your information and activate your account!
We will activate your account after verification. You will then receive a confirmation email. From now on, you will be displayed the merchant purchase prices on the item and overview pages.
My benefits
Express Shopping
Save your user data and settings
Overview of your orders incl. shipping informations
Manage your newsletter subscription